Planning and plotting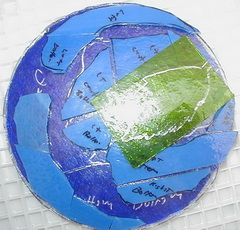 Each piece is a sculpture that began in my imagination. Once I visualize the end product I can begin the sketching and then cutting steps... manipulating shapes, colors, and textures toward that end. Once the pieces are cut, cleaned, and assembled they are ready to enter the kiln. Each piece requires at least two carefully controlled firings and intricate pieces often need more.
---
Serendipity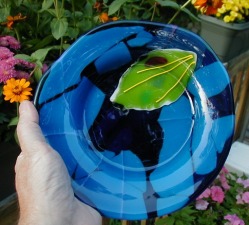 During the fusing and melting (slumping) steps the glass flows its own way... the sculpture takes on its own individual qualities, beyond the control of the artist, reflecting its own unique character.
---