Custom Light Affects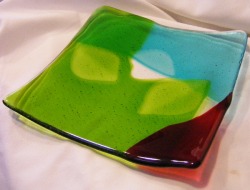 Three Leaf Plate $40
Custom
adj
Made to order, one of a kind.
Light
noun
Something that makes things visible or affords illumination.
Affect
verb
To act on, produce an effect, or make a change in.
This site is my online business card. I don't mass produce any items, every single glass sculpture is unique and custom made. If you want to know more about me, the techniques I employ in fusing and slumping glass, or want to discuss a commissioned piece of glass art please write me. I'd love to hear from you.
Email me at
marie@lightaffects.com
---